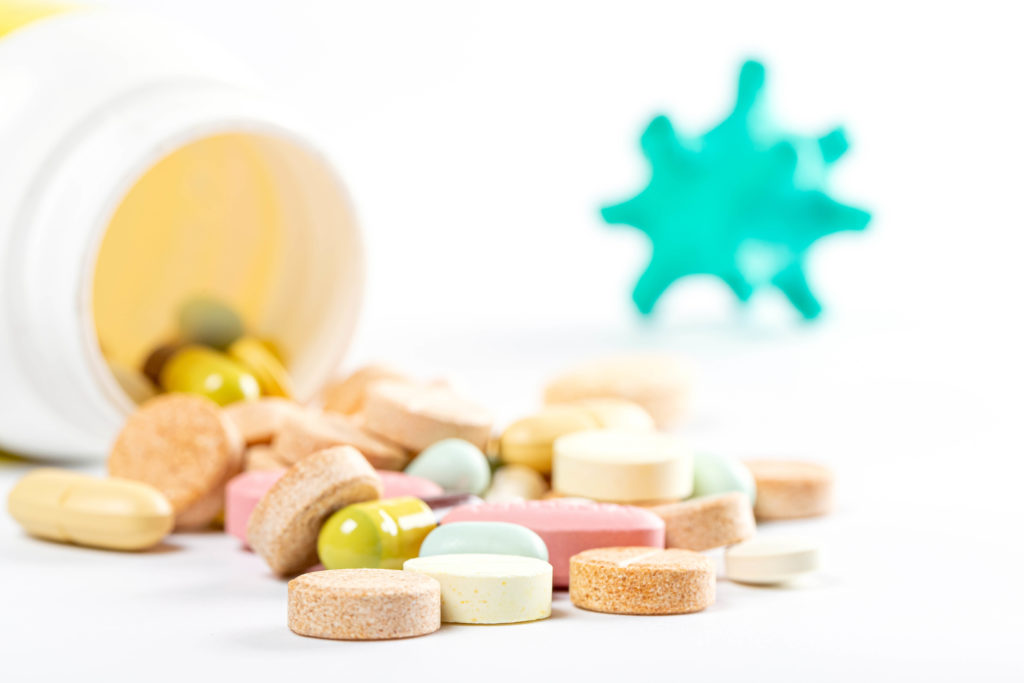 Despite Reforms, WHO "Prequalification" Program For Vital Medicines And Diagnostics, Remains Inconsistent And Full Of Delays – Health Policy Watch
" data-medium-file="https://i0.wp.com/healthpolicy-watch.news/wp-content/uploads/2021/03/50745147328_7f63f88fe8_o-1-scaled.jpg?fit=300%2C200&ssl=1″ data-large-file="https://i0.wp.com/healthpolicy-watch.news/wp-content/uploads/2021/03/50745147328_7f63f88fe8_o-1-scaled.jpg?fit=640%2C427&ssl=1″ loading="lazy" class="aligncenter wp-image-83525 size-large" src="https://healthpolicy-watch.news/wp-content/uploads/2021/03/50745147328_7f63f88fe8_o-1-1024×683.jpg" alt width="1024″ height="683″ srcset="https://healthpolicy-watch.news/wp-content/uploads/2021/03/50745147328_7f63f88fe8_o-1-1024×683.jpg 1024w, https://healthpolicy-watch.news/wp-content/uploads/2021/03/50745147328_7f63f88fe8_o-1-300×200.jpg 300w, https://healthpolicy-watch.news/wp-content/uploads/2021/03/50745147328_7f63f88fe8_o-1-768×512.jpg 768w, https://healthpolicy-watch.news/wp-content/uploads/2021/03/50745147328_7f63f88fe8_o-1-1536×1024.jpg 1536w, https://healthpolicy-watch.news/wp-content/uploads/2021/03/50745147328_7f63f88fe8_o-1-2048×1365.jpg 2048w" sizes="(max-width: 640px) 100vw, 640px">
Recent reforms to the World Health Organization "prequalification" program that certifies the safety and efficacy of health products procured in bulk by donors for low and middle-income countries have speeded up the process and thus accelerated access to lifesaving medicines and diagnostic tools in low- and middle-income countries.
However, long lead times for product approvals, averaging 17 months, as well as a lack of transparency and clarity about the process, can delay procurement of critical health products for countries in need. 
The lack of clarity about certain steps in the process can also be confusing for manufacturers seeking WHO's "PQ" label in order to sell their products in bulk procurement deals to global health agencies such as Gavi, The Vaccine Alliance or The Global Fund to Fight AIDS, Tuberculosis and Malaria. 
These are the key findings of a report released by the Global Health Technologies Coalition (GHTC) and the Duke Global Health Innovation Center (GHIC) that reviewed the WHO prequalification program. 
WHO Prequalification – a backbone of global health procurement
Since the late 1980s, WHO has managed its "Prequalification" programme for drugs, vaccines and certain diagnostics, as an international seal that products meet acceptable standards in manufacture and function. The "PQ" label is the basis under which national governments as well as donor-based organizations such as the Global Fund can reliably procure the products in bulk from the approved list of manufacturers.   
"The WHO Prequalification Program certifies the safety, quality, and efficacy of drugs, vaccines, diagnostics, vector-control products, and devices to address a range of deadly diseases and conditions, ranging from HIV/AIDS, to newborn infections, to COVID-19. 
"Over the years, the program has expanded in scope to respond to the changing needs and demands of WHO member states and UN procurement agencies and to support the response to public health emergencies," said Elina Urli Hodges, assistant director of programs at Duke GHIC.
And recent reforms by WHO have helped "speed access to health technologies through expedited reviews of safety and efficacy," said Jamie Bay Nishi, executive director of GHTC in a press release. 
"But we also identified issues that can be confusing for product developers and thus impede approvals," Nishi added. 
These issues include uncertainties regarding WHO review timelines, high data and evidence standards data needs and how prequalification is impacted by other WHO processes.
The report analyzed the review timelines for two dozen WHO prequalified products. Experts from GHTC and GHIC also conducted interviews with WHO staff, product developers and regulatory experts.
Market of $3.5 billion, over 1,125 products prequalified
Over 1,125 products have been prequalified by WHO since the assessment program began in 1987 through April 2022 according to the report. 
The programme has fostered a market of $US 3.5 billion worth of health products in low- and middle-income countries, as well as "spurred the development of products that would not otherwise have been developed for LMIC settings, raised manufacturing standards in LMICs, and enabled access to significant procurement tenders from various aid agencies," concludes the report.
"Today, drugs, vaccines and other medical innovations are emerging from many different countries. As we've seen during the COVID-19 pandemic, accelerating global access requires a trusted authority that can vet safety and efficacy,"  said Nishi.  
"The WHO prequalification process gives aid agencies and governments in low- and middle-income countries confidence that they are purchasing quality products that have been carefully evaluated by independent experts. It removes a major barrier to getting health innovations to people who need them the most." 
The PQ program focuses primarily on five products: vaccines as well as vaccine storage equipment; medicines; in vitro diagnostics (tests on blood or tissue); vector control products; and immunization devices.
Lack of transparency in parts of the process
Since 2010, an average of 47 medicines, 12 vaccines, and 8 in vitro diagnostics have been prequalified each year, according to the report. 
However, it is difficult to evaluate efficiency – since WHO doesn't provide comparative data on how many applications are submitted and reviewed each year.  That, says the report, is just one example of the continuing lack of transparency in the process. 
There is also inconsistent interpretation and understanding of the types of assessments and their scope that WHO PQ undertakes.
In addition, the role of the PQ process, pathway to approval and eligibility is "not always clear to the broader product development community," states the report. 
For instance, WHO pre-qualification is not a substitute for WHO expert approval of the safety and efficacy of a vaccine by WHO's Strategic Advisory Group of Experts on Immunization or of a new drug, which typically must be reviewed and included in WHO Essential Medicines Listing. 
Rather, once the drug, vaccine or diagnostic has been approved by WHO as efficacious, the prequalification label acts as a mark of quality control of the specific manufacturer and product brand being sold. 
However, in the case of certain types of equipment, for which regulatory approvals don't exist, e.g. vaccine refrigerators, the onus of approval lies with PQ. Similarly, some devices, e.g. vector control products like bednets, that may not be subject to regulatory review, may still be reviewed and approved by WHO PQ.  
Staff turnover and shortages impede efficiencies 
Along with confusion about PQ's mission, there is a frequent mismatch between the programme's goals and its ability to deliver on expectations, the report found. 
It cited continuing challenges for product manufacturers in navigating the PQ process— including inconsistencies in how dossiers are reviewed by consultants; sometimes excessively high data and evidence standards required for dossiers; as well as a lack of understanding of the process stages overall. 
WHO's excessive use of consultants, in lieu of permanent staff, to support the various stages of PQ review may also result in inconsistent approaches  – due to the consultants' lack of tenure and familiarity with PQ processes. 
The already short-staffed WHO team also is responsible for communication activities, which places additional strain on their activities.  
"The limited capacity of the staff to perform even essential duties for PQ is exacerbated by increased numbers of dossier submissions during the COVID-19 pandemic," noted the report. 
This has led to more work, a large quantity of small grants to manage without a grants management team, and continued calls for communication improvements and transparency. 
Prequalification product streams and approval processes 
Though the prequalification process varies by product stream, all four streams studied (medicines, vaccines, in vitro diagnostics, and vector control products) have several common steps: assessment of eligibility; dossier submission; dossier assessment; and prequalification listing. 
For a product to start the PQ process, it first has to be deemed eligible. But eligibility for PQ varies by product type and area. While each product type maintains its own criteria for eligibility, it is generally impacted by whether there is enough data and evidence to prove the safety and quality of the product. 
Product developers then submit a dossier with required product information and data to the relevant PQ product stream. Overall, each dossier contains evidence of quality, safety, and efficacy. 
The PQ product stream team assesses the dossier and conducts any other required activities, including manufacturing site inspections, laboratory tests, and field tests. 
Eligible product dossiers are typically prioritized for review in the order in which they were submitted—first come, first served—with exceptions for products needed for public health emergencies like the COVID-19 pandemic or polio resurgence.
Shorter pathways to approval have products prequalified faster 
Experts found that the health products that proceeded down shorter, alternate pathways (abridged assessments, abbreviated assessments, streamlined procedures) were prequalified in an average of 6 months. 
That is just one-third of the time required for products going through complete, full assessment pathways – which took an average of 17 months to complete. 
However, while expedited reviews have been welcomed to speed up the process and to cope with the needs of health emergencies like COVID – the normal review time remains too long, the report concluded. 
The PQ process has led to knock-on benefits for developing countries, the report found. 
In particular, the WHO-led Collaborative Registration Procedure (CRP), has helped accelerate national regulatory approval of health products in low- and middle-income countries by sharing confidential information from the WHO prequalification process with national regulators. Doing this removes duplication of efforts.  
Accelerated response times and more clarity about process  
The report identifies a series of needed improvements to the WHO PQ programme that it says would enhance communication, improve the clarity of processes, and accelerate request response times.  Those recommendations include: 
Transparency:

Publicly release performance

indicators and launching a public database

with

complete timeline information

on all prequalified products. 
Expedited reviews

: Support the expanded use of

interim or "living" guidelines for novel products.

The report notes that WHO recently relied on interim treatment guidelines for

COVID-19 therapeutics

and the

treatment of drug-resistant tuberculosis

. This, in turn, allowed for the products in question to be submitted more rapidly for WHO Prequalification. 

Feedback:

Provide opportunities for external stakeholder to inform prequalification processes and strategy, such as ongoing feedback from product developers, regulators and others, as well as  expanding country and product developer participation in WHO's CRP, given its success in speeding regulatory approvals.
Reduce reliance on consultants:

Adopt a new policy enabling the prequalification program to hire additional permanent staff and reduce reliance on consultants. 
"Our research unearths important advances the WHO prequalification program has made in enabling greater access to lifesaving health products in low-income countries, said Elina Urli Hodges, assistant director of programs at Duke GHIC. 
"But by adopting additional stepwise changes to the way it communicates and engages with developers and regulators, we believe the program can better deliver on its mission to make quality essential medical products available to all who urgently need them."
Image Credits: Marco Verch/Flickr, GHTC.
Combat the infodemic in health information and support health policy reporting from the global South. Our growing network of journalists in Africa, Asia, Geneva and New York connect the dots between regional realities and the big global debates, with evidence-based, open access news and analysis. To make a personal or organisational contribution click here on PayPal.